Hey guys, my commissions are open! I'll be opening 4 slots for now. The best way to secure a slot is to either e-mail me or send me a DM on Twitter, Instagram, or even here on Newgrounds. My prices and terms are down below. Note that by agreeing to pay me, you agree to the terms and conditions down below.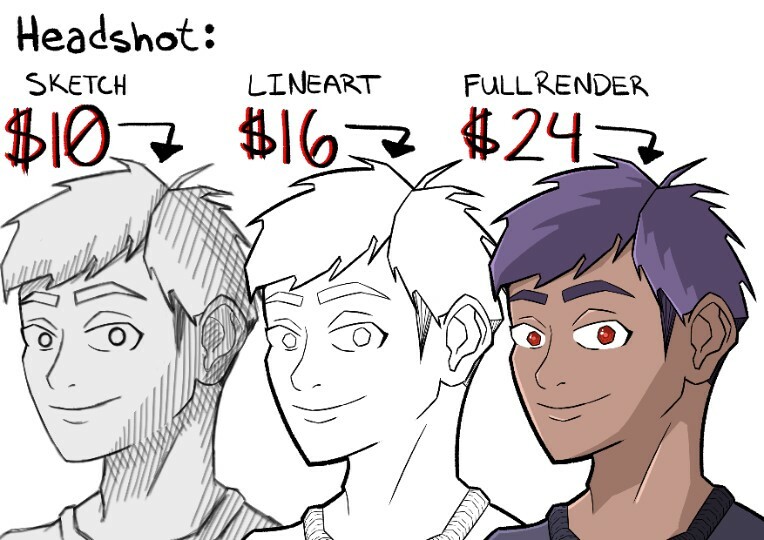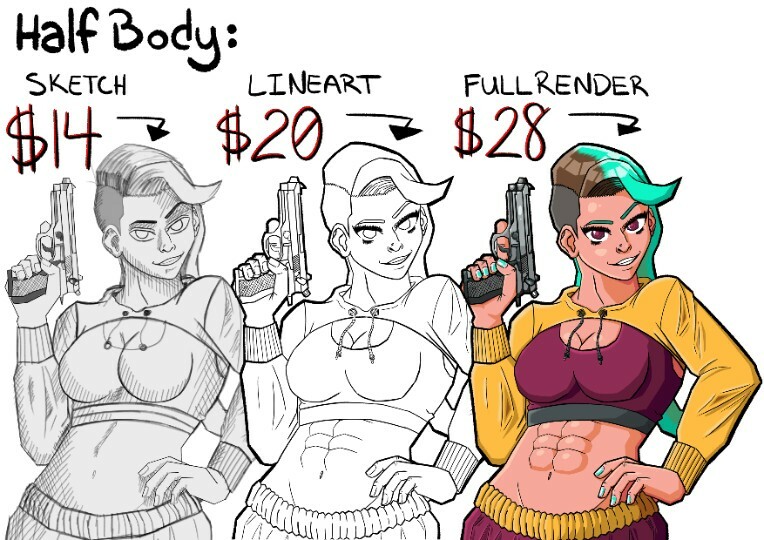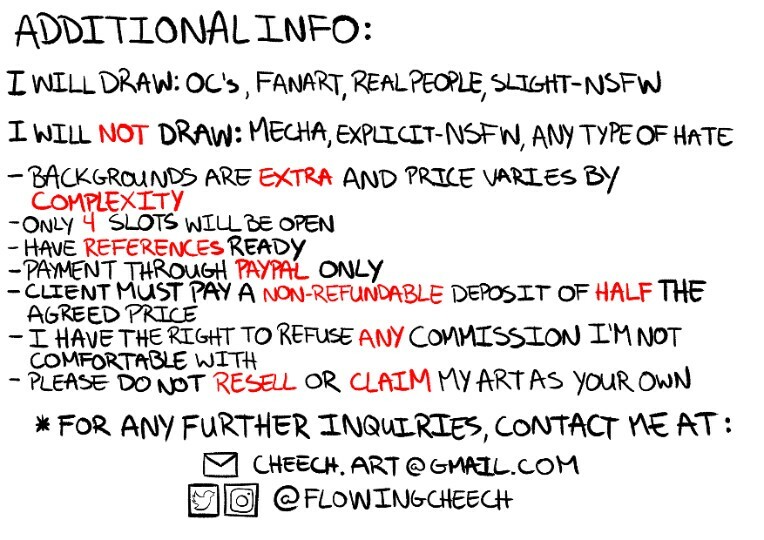 If you want to support me even more, you can donate to my Ko-fi! I've set the donation amount to $1 to make it as accessible as possible.
Thanks for reading! I'm looking forward to drawing cool stuff for you guys.